February 14th, 2015
Hotel and Tournament Registration will be available around April 15th, 2015.
October 27th, 2014
TGIF is celebrating it's roaring 20th with a Roaring 20s theme. Hang with us at the Speakeasy, or just have a good time Swinging Down the Lanes with us July 3rd – 5th. Put it on the calendar today!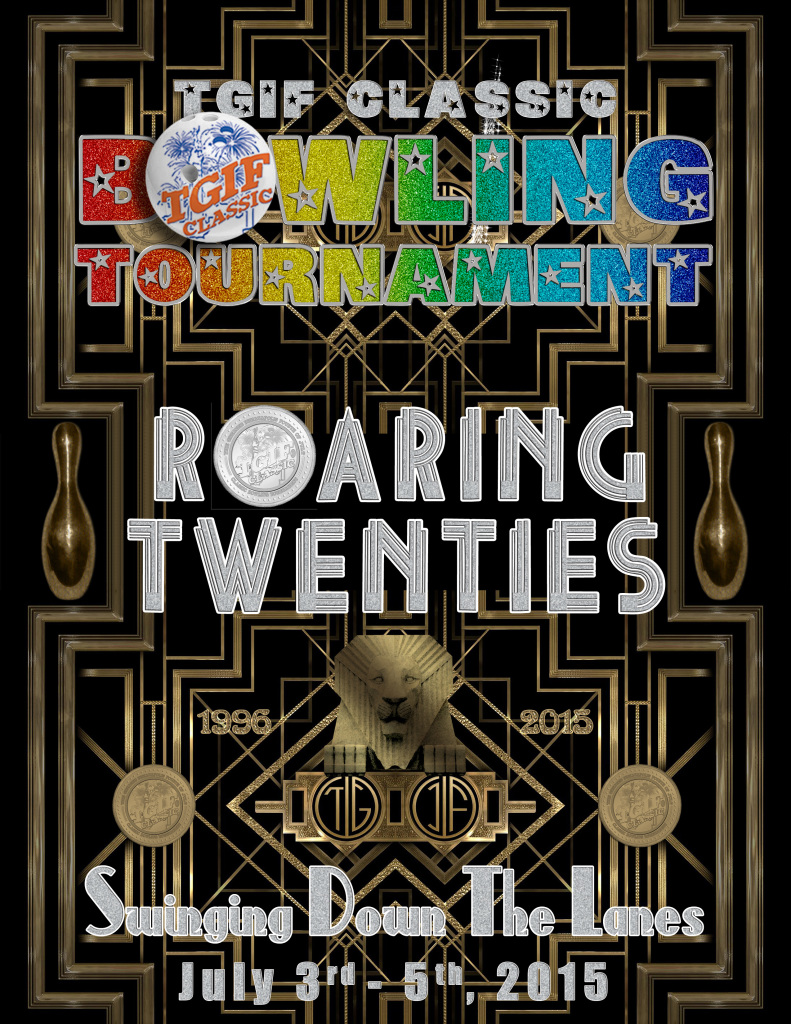 July 11th, 2014
The 2014 results are in and checks have been mailed!!  If you have any questions regarding the results please contact Richard Caudill at statistician@tgif-classic.org.
For complete list of results click HERE
ABOUT TGIF
The Greater Indianapolis Fourth of July Classic (TGIF) is an international LGBT bowling tournament that provides fellowship through amateur competition.  The Greater Indianapolis Fourth of July Classic bowling tournament is held annually on or around July 4th, and typically hosts up to 200 amateur bowlers. The objectives of TGIF are to:
Further establish the reputation of the city of Indianapolis as a provider of world-class amateur competition.
Benefit the greater Indianapolis metropolitan area by making contributions to established charities agreed upon by the membership of the committee.